EXPERT PERSONAL TRAINER, LOVING FATHER OF TWO, AND SELF PROCLAIMED MACARONI AND CHEESE ADDICT REVEALS THE 

EXACT SYSTEM

 HE USED TO LOSE 21 LBS IN ONLY 28 DAYS AND FINALLY BREAK HIS CARB ADDICTION!!
Ready to transform your body in health in only 28 days? Click the "Buy Now" Button to get started today! >>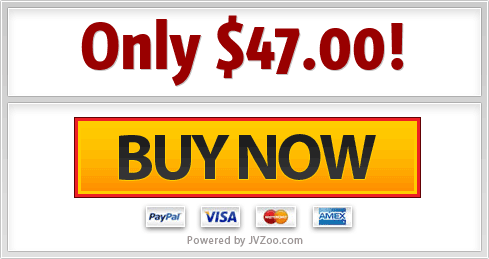 Dear Friend,
My name is Andrew Griffiths. I have been in the fitness industry for over 10 years and worked personally at one of the top private personal training studios in the world with hundreds of clients. I became a personal trainer because I wanted to make a difference. I continue to be a personal trainer because of the dozens and dozens of individual success stories my clients share with me about how I helped them change their lives.
28 JumpStart Was Meant To Be a Secret Forever
While I am 100% confident that my 28 Jump Start Program can help you lose weight quickly, increase your energy, gain strength and muscle tone, reduce cravings, break unhealthy food addictions, and put you on the path to better health, the truth is my original plan was to keep this system a secret, which means you would have never had to chance to read this, and make the same decision I did to take control of your body, health, and mind.
Why Would I Keep Something So Powerful That Changed My Life a Secret?
The cold hard truth…I was embarrassed! As a personal trainer for over 10 years whose job is to preach good health, regular workouts, and eating right, I was torn as if I could ever put this website up and let people know the truth. As someone who has helped so many people lose weight, change their bodies, minds, and total overall health, how could I have gained 25 lbs without even realizing it?! I felt like a hypocrite. It's not like I had gotten completely out of shape and wasn't working out, but I definitely wasn't being my best, and therefore I knew I wasn't giving my best to my clients, my wife, and my two kids.
But Then I Realized Keeping This a Secret Wasn't An Option…
But, then a good friend and fellow personal trainer, said "Andrew, you care more about helping people than anyone I know, you HAVE to share this!" And suddenly, it hit me! A little embarrassment is a small price to pay to be able to help hundreds, and even thousands of people take control of their bodies and health in only 28 days.
"I saw with my very own eyes the transformation Andrew made in only 28 days. 21 lbs is a lot of weight to lose that quickly, but the scale only tells part of the story. I have seen other programs where people lose weight that fast, and quite frankly, I usually smile politely and turn the other way when someone tells me about it because almost always it involves some kind of ridiculous "crash" diet where you lower your calories to dangerously low levels, eliminate carbs, fats, or some specific food determined to be the "evil culprit" of weight gain. Yes, these people lose weight, but they also wreck their metabolism and the weight ALWAYS comes back. When I took a clos
er look at Andrew's complete 28 Jump Start Program I was amazed at what he had done! He had created a program that produced seriously fast results that was also safe, maintainable, and realistic.
Being in the fitness and weight loss industry I keep up with what is going on and will purchase the top selling online weight loss and fitness products just to see what is out there. While their marketing may be very good, the products usually disappoint. 28 Jump Start blows everything else I have seen away! It's based on science and it works! I try to stay in shape year round, but I love food as much as anyone! So, if I get off track and need to drop fat and lean up quick, 28 Jump Start is where I turn. It's too good to keep a secret and I told Andrew, he HAD to share this with others." ~ Russ Yeager, Owner of the #1 Private Personal Training Studio in the World (2015), author of "Live Longer, Feel Better, and Look Great Naked!", and International Physique Champion.
Does  28 Jump Start Work For Everyone?
I know what you may be thinking: "28 Jump Start worked for you, Andrew, but will it work for me?" That was the very first thought that came into my mind when my friend convinced me to share the program with the world. So, instead of assuming and "hoping for the best" I ran a beta test with a handful of people. I made sure to select a variety of people of all different ages, abilities, women and men, clients who had been training with me for a long time who were already in great shape and just wanted an extra "boost", and complete beginners who had never worked out in their lives.
The Results Actually Kind of Shocked Me!
I anticipated the results would be good, because 28 Jump Start, from the workouts, to the nutrition plan, to the recovery, is all based on science, and science that works, well, works! However, what did surprise me was how great the results were. I knew the individuals in the beta test would lose weight, and boy did they! But, what surprised me was how easy they said the program was compared to anything they had ever tried in the past! One of our "beta testers" Kathy, a female in her 60's who has struggled with her weight and food addiction her entire life, not only lost weight, but said she had zero cravings or hunger pains during the program! This was huge! The other thing that surprised me was just how quickly people were seeing and feeling results.
Kathy Igou Before 28 Jump Start          Kathy Igou After 28 Jump Start!
"At 61, overweight and horribly out of shape and newly retired, I had to make a change. That saying "If not now, then when?" had been playing through my head. At the end of the first four weeks, my clothes were already falling off. I felt amazing, and because I had a lot of weight to lose I kept going on the program. After another 4 weeks (8 weeks total) I have lost 10% body fat, and I've taken my fat clothes to Goodwill! The best part is I have not felt hungry and actually enjoy the 28 Jump Start Nutrition plan. I am NEVER going back to my "before!"** ~ Kathy Igou
That's important, because let's face it. Anyone can muster up the strength to starve themselves for a period of time and lose weight, but then what happens? You guessed it! You are starving and you can only take so much so you fall off the deep end, binge, and put all of the weight you lost back on! This is NOT what 28 Jump Start is about! While 28 Jump Start will help you drop lbs quickly, this is NOT one of those "quick weight loss" plans where you drop your calories to dangerously low levels, starve your body to where you feel like crap, can't concentrate, feel deprived and disconnected from the real world, dream about pizza and donuts every night, and eventually "crack", binge and put the weight back on to start the "yo yo" cycle over again.
"I completed the 28 Jump Start  Program and had a great experience. It is the perfect kick off to a healthier lifestyle. It is not intimidating and both the workouts and nutrition are so easy to follow that it fit right into my daily routine. The metabolic blasters were especially helpful. I travel a lot for work and it was so convenient to be more flexible with some shorter workouts in between. Andrew is an incredible coach and very approachable. Knowing that I was not alone in this made all the difference. 28 Jump Start is truly an awesome program!"** ~Birgit Noel
28 Jump Start is about jump starting yourself to a new healthy lifestyle. At the same time, I understand that we are in a society that wants results right now. So, I knew I needed to create the perfect combination of a system that would help anyone, regardless of age, sex, metabolism, or workout experience, get results quickly so that they will stay motivated, but in a way that is also healthy and maintainable.
"I began working with Andrew 4 weeks ago. I already feel much stronger, and I am amazed at my energy level!  Andrew challenges and motivates me toward success!  Not only does he inspire me to push my own limits, but he helps me stay focused and motivated. The program is awesome, but the personal coaching is what really makes the difference."** ~ Alicia Taylor
And, that's exactly what 28 Jump Start Does!
Ok, So What Exactly Is Included in the 28 Jump Start Workout Program?
28 Jump Start Workout Templates: You will get workout templates of the exact fat-burning and muscle toning workouts I performed that helped me shred 21 lbs of fat in 28 days!
28 Jump Start Workout Videos: When you invest in the 28 Jump Start Program today, you will get instant access to my library of exercise videos for every exercise in the 28 Jump Start Workout Program. This way you will never have to guess whether you are doing the exercises properly. (Unlike other online programs that give you the exercise programs, and maybe pictures, you get to see each exercise from start to finish while I instruct you. It's like having me as your own personal trainer for every workout!  I designed the 28 Jump Start Workout Program so that the workout are quick, efficient, and minimal equipment is needed. All you need is a few dumbbells and resistance bands and each workout last between 20 and 30 minutes. That's right, between 20 and 30 minutes! It doesn't take long to get incredible results IF you are following the RIGHT program at the RIGHT intensity and schedule. I reveal exactly how to burn maximum fat in minimal time in my 28 Jump Start Workout Videos.
28 Jump Start Nutrition Plan: This is where I will reveal my 'secret recipe' for burning a tremendous amount of body fat in only 28 days without starving yourself, feeling hungry, or having cravings. I can't emphasize enough how critical it is to the real success of 28 Jump Start (or any weight loss or fitness program you decide to follow) that you NOT feel deprived and hungry all the time. If you do then there is simply NO WAY you are going to keep the weight off (and that's if you actually make it through the initial part of the program in the first place) When my clients told me they were not only dropping lbs like crazy, but that they were not hungry or having craving, I knew I had hit a nutritional "gold mine" that could helps thousands and even millions of women and men lose weight quickly and permanently.
28 Jump Start Sample Nutrition Day: While the 28 Jump Start Nutrition Program allows variety and flexibility, many of my clients have told me "just tell me what to eat and when!" If that's you, then you can simply follow my sample nutrition day and take out 100% of the guess work out so you know without a doubt you are going to get fantastic results.
28 Jump Start Nutrition Journal: Keeping track of what you are eating every day will not only help keep you on track during your 28 day transformation, but will also provide extremely valuable information you can reference back to in the future.
I'd Also Like To Give You Free Of Charge, These Incredibly Powerful Bonuses With a Real-World $259 Value To Make Your 28 Jump Start Transformation Even Better!
BONUS #1: Metabolic Fat Blaster Workouts ($27 Value):
You can do these metabolic fat blaster workouts on your "off" days to really torch some fat! Each workout is only 8-20 minutes, but don't let the short time fool you. You will be dripping with sweat and feeling incredible after each workout!
BONUS #2: Nutritional Supplement Support Program and Schedule ($37 Value):
While you can get incredible results with 28 Jump Start eating only foods and using zero supplements, if there is a way to make it easier, why wouldn't you? I'll reveal the exact whole food nutritional products I used during my 28 Jump Start transformation as well as the critical timing of when to use these supplements. I hesitate to use the word "supplement" because the products I use with 28 Jump Start are literally made 100% from whole food, just put into a convenient (and incredibly delicious!) form. The fact that these products are made from food is HUGE! Anyone can use some low calorie meal replacements shakes for a period of time and lost weight. The problem is the 99% of these meal replacement shakes are pretty much GARBAGE. Yes, you will lose weight if you take in less calories than you burn, but if you are not giving your body the nutrients it needs then you WILL 1) have cravings, 2) be hungry 3) break down your lean muscle and eventually break your body down to the point that you can't recover from your workouts, and potentially even get very sick.
Like I said, you don't have to use any nutritional supplements to get incredible results with Jump Start 28, but if something can make losing weight easier, more convenient, more enjoyable AND is healthy, then that's a winner in my book!
BONUS #3: Personal E-mail Support and Coaching Directly From Me ($195 Value): 
That's Right! I will be your personal coach providing e-mail support and answering all of your questions during your Jump Start 28 Day Transformation! My wife told me I was crazy to offer this, and honestly, I may have to stop this offer when if becomes physically impossible with me to keep up. I charge $195/month for e-mail coaching, BUT the reason I want to offer this to you for free is because I don't want you to just purchase 28 Jump Start and let it sit on the shelves like maybe you have with other products. Heck, I don't even want you to get 'ok' results. I want to ENSURE you get the absolute best results and that's my commitment to you!
I typically charge $199 to create a nutrition program for my clients and $199 to create a workout program (with videos). So, including the bonuses, the total value of 28 Jump Start is over $650. But, don't worry, your not going to have to pay $650. Your not even going to have to pay half of that.
When I was trying to decide how much to charge for this extremely powerful system, I wanted to make sure that it was a price anyone could afford. I decided on $97, which is what I charge for 1, 45 minute private personal training session. Of course, with the 28 Jump Start Program you are getting WAY more than what I can offer during one 45 minute session (Hey, I'm really good in person, but can only do so much in 45 minutes).
While I reasoned that anyone who is truly committed to changing their lives can invest $97 one time, I realize that everyone's situation is different, and there may be some people who REALLY want to do this, and really NEED to do this, but at this point and time, $97 won't work.
Then it made me realize that if I am not able to help that person, they may fall prey to one of the many weightloss scams or diets that are not only a waste of money and won't work, but can potentially be dangerous to your health. I couldn't live with myself if I knew that happened, even if it was for just one person.
So, in order to ensure that price is not the reason someone doesn't get my 28 Jump Start Program, I have decided to drop the price from $97 to only $47!! That's right, you get everything listed above for one easy payment of only $47!! My accountant told me this is crazy and is fighting me tooth and nail on this, so to ensure you get this incredible price it's important that you take action today and click on the "Buy Now" Button below.
Your Investment In 28 Jump Start Is 100% Guaranteed – Just Try It For Yourself For a Full 60 Days…
You are just one step away from getting your hands on the most powerful fast AND safe weightloss system in the world. However, if you are still skeptical or "one the fence" I understand. Maybe you have invested in other weight loss or fitness products with big promises only to be disappointed after turning over your hard earned money. I want you to feel 100% confident in purchasing 28 Jump Start today knowing that you can get 100% of your money back for a full 60 days after purchasing the program, no questions asked. (I'm giving you 60 days just in case it takes you a while to start the program after you purchase it.)
All I ask is that you give the program an honest run for 28 days. While I will refund every penny to you for ANY reason, even if you don't even use the program, that's NOT why I want you to invest in 28 Jump Start. I want you to finally have the body, health, and energy you have always wanted but never thought was actually possible. I want you to be proud when you look in the mirror and confident to wear anything in your closet! I want you to feel like a better mom or dad because you know have the energy to play with your kids (this was one of my biggest motivators to do 28 Jump Start!). I want you to feel confident knowing that your spouse or significant other is looking at you again "that way."
Seeing 218 on the scale was when I knew "enough was enough." If you're still with me at this point then I'm guessing you are at an "enough is enough" point as well, so you really only have two choices:
1)  Keep doing what you have been doing and 'hope' that something will change (do I need to remind you of the definition of insanity?)
2)  Invest in 28 Jump Start Today, knowing you have a full 60 Day 100% No Questions Asked Money Back Guarantee, and begin to look and feel like a brand new person in as little as 28 days.
DON'T PUT IF OFF OR YOU WILL NEVER DO IT!
It's simply human nature. Change is hard, and ONLY way to make real change is to make a DECISION!
If you have decided 100% that 28 Jump Start is NOT for you, then that's ok. Leave this page now and feel good about your decision. HOWEVER, if you know you should do this (or are even on the fence) click the "Buy Now" button NOW. With the 100% Money-Back Guarantee you have Zero Risk when you take action, but if you leave now, you take the REAL RISK of never making a decision and continuing to feel frustrated with your body and health (or even just knowing you could be better)
Click on the "Buy Now" button below for Instant Access to Everything and to get started today! >>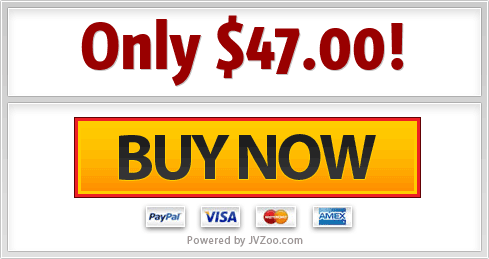 My Sincere Thanks and Gratitude,
Andrew Griffiths ~ Your 28 Jump Start Coach
** All success stories above represent real 28 Jump Start clients. While we are confident 28 Jump Start can help you get great results, we cannot guarantee any specific weight loss results as everyone's situation and genetics are different.